Travel back in time to the 1920s and 1930s of Milwaukee, Wisconsin! The curator of Milwaukee's own Chudnow Museum of Yesteryear will take you on a journey into the grocery stores, pharmacies, clinics, speakeasies and toy stores of nearly 100 years ago. Artifacts, pictures, stories and movie clips will be sure to give us a glimpse of this unique time in history. This event is free and space is limited so please RSVP below!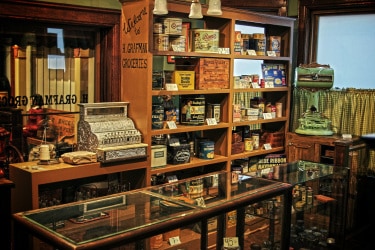 Tuesday, March 20, 6:30 pm
Luther Manor's Faith & Education Center
4545 N. 92nd St.
Wauwatosa
* Use the North Drive into Luther Manor and follow it to the Faith & Education Center parking lot.