How Much Does Senior Living Cost?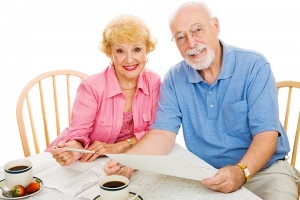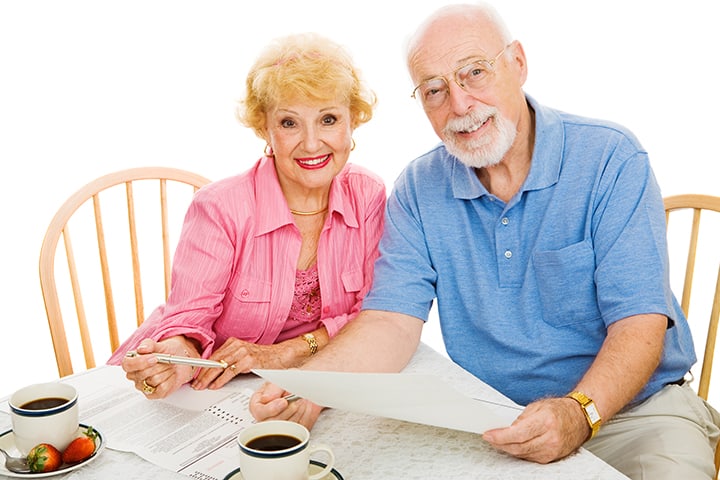 While looking into the cost of senior living, it's not uncommon to feel a sense of "sticker shock." On the surface and without proper context and information, it can seem expensive. But what if it's more reasonable and affordable than you think? Yes, we'll discuss actual numbers, but there's much more to consider. Let's explore the costs of senior living together!
Will you need long-term care?
87% of adults 65 years or older want to stay in their current home as they age*
70% of those same adults will need some kind of assisted living or long-term care*
7 out of 10 people reading this will need long-term care though only about 1 in 10 want it*
Would you agree that something isn't making sense with those numbers? It's important to consider all senior living options and their associated costs before crisis hits and choices become limited. Let's look next at what options are available.
*According to a 2014 AARP study
What options do you have?
Continue living at home without help

Have a loved one move in with you
Hire a part-time caregiver or home health care agency

Move to a senior living community
What does it cost to live at home?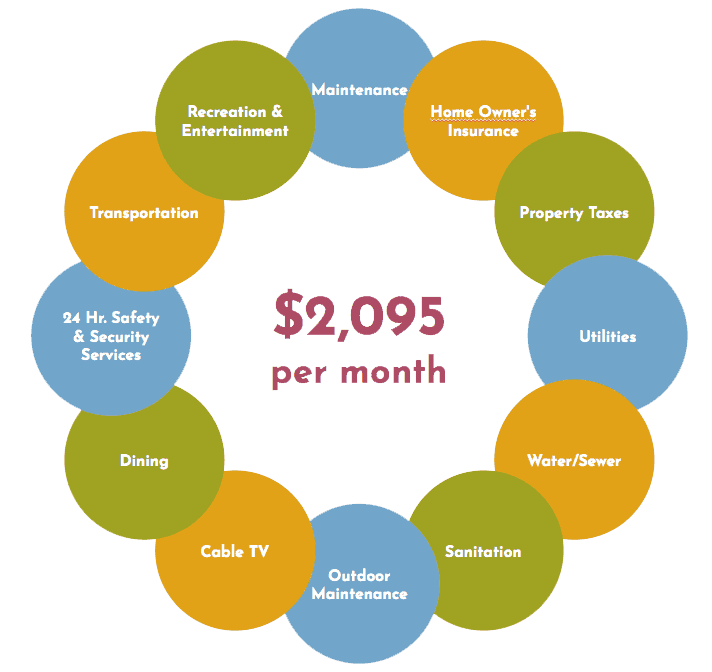 Costs based on a fully paid $200k home in metro Milwaukee

Home values don't always increase or hold steady due to neighborhood, wear & tear and the real estate market

Your health is your biggest asset! Make your home work for you, not against you.
* Not including $1000/month for mortgage
* Not including $4500/month for a caregiver or home health care
* Not including $10-100k in health care related home renovations
What does it cost to live at Luther Manor?

Prices listed are base prices, per person, per month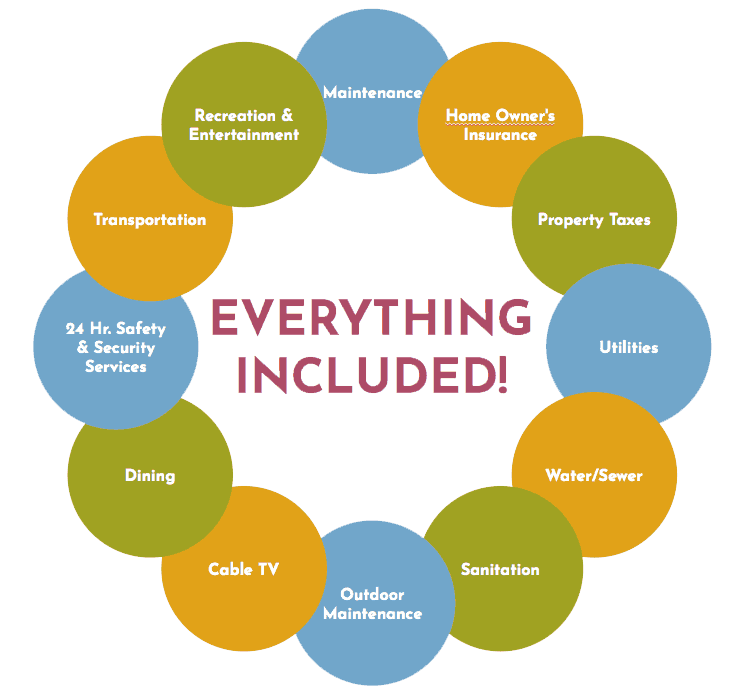 Avoid household expenses & upkeep

Sidestep expensive home renovations often required as health needs change

Get priority access to long-term care with payment of an Entrance Fee

Create & control your health care security in our full continuum of care

Enjoy the peace of mind that comes with our 55+ years of experience in senior care
How can you pay for senior living?
Personal Income and Savings, Investments, Pension, Home Equity and Real Estate, Family's Resources, or Private Loans
Life, Long-Term Care, Medicare, and other Health Insurance offer various amounts of coverage for Assisted Living and Skilled Nursing
Medicaid, Veterans' Benefits, and Social Security cover different levels of senior living, long-term care, and Hospice
Non-Profits, Foundations and Pharmaceutical Companies