JUN. 11 – Healing Your Grief About Getting Older
"I just can't do the things I used to be able to do."
"My mind no longer works like it used to."
In our culture, we tend to avoid the realities of aging. Over time, as our bodies change, we lose function and, society tells us, beauty; we lose our careers, and sometimes our finances and lifestyles. One by one we lose our friends and family members. Our children grow up and move away.
Although our society dictates "fight" the normal aging process – go around aging rather than through it – we know the reality of what we are experiencing. And so we can't help but grieve for what is lost.
Grief is the constellation of internal thoughts and feelings we have when we lose something or someone we love or deeply value – including aspects and parts of our selves. Grief is the anxiety, confusion, anger, sadness and other emotions we feel in response to loss. Grief in aging is normal and necessary. Mourning our losses by embracing and acknowledging the outward expressions of our grief is necessary to healing your grief about getting older.
In this workshop presented by Life Coach Elizabeth Lewis we will explore: how to cope with grief due to age-related loss; how to distinguish between what is helpful or necessary for you and what is not; how to re-imagine your final decades and years of life with renewed confidence, purpose and meaning.
This event is free and space is limited so please RSVP below!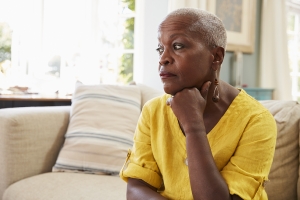 Tuesday, June 11, 6:30 pm
Luther Manor's Linden Room
4545 N. 92nd St.
Wauwatosa
* Take the North Drive into Luther Manor and follow it to the S-T-U building entrance.