JAN. 15 – Long-Term Care Planning: Taking Charge of Your Financial Future
It makes sense to start planning financially for long-term care expenses sooner rather than later. Joe Wilson, Vice President and Senior Financial Advisor at Merrill Lynch Wealth Management, will discuss the what, how and why of long-term care planning and options for care. He will cover the facts about long-term care, why planning is so important, financial consequences, your planning options, and taking charge of your financial future.
This event is free and space is limited so please RSVP below!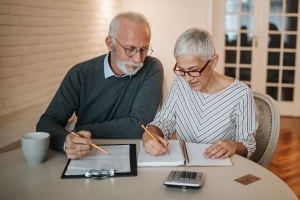 Tuesday, January 15, 6:30 p.m.
Luther Manor's Linden Room
4545 N. 92nd St.
Wauwatosa
* Take the North Drive into Luther Manor and follow it to the S-T-U Building Entrance.