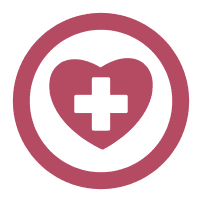 We believe all people are created in the image of God and we honor Him by surrounding those nearing the end of their lives, as well as their loved ones, with compassionate and understanding Hospice Care.
Our services may be provided with a physician referral. A member of the Luther Manor Hospice Care team can work directly with your personal physician, on your behalf, to determine your eligibility.
A supportive & collaborative approach
In hospice care, you and your loved ones have the opportunity to make decisions about end-of-life care, while being supported by a dedicated, compassionate staff of physicians, nurses, chaplains, social workers and counselors.
All medical services are coordinated through the direction of your personal physician. In addition to providing in-home care during planned visits, a Luther Manor hospice nurse is on call 24-hours a day.
Got Questions for Us?
We'd be glad to talk with you personally or email you directly with a response to whatever question you may have! Call us at 414.847.3041 or email us at [email protected]
No family ever wants to walk through the palliative care journey with a loved one, but our recent experience with Luther Manor's Hospice Team was outstanding! We had engaged the services of another local hospice two years ago as another of parents had passed, and our experience with Luther Manor was FAR superior. The staff's professionalism reassured us and their compassion comforted us throughout this difficult time. The nurses, social workers, chaplains and CNAs were ALL outstanding. Cannot recommend highly enough!
Everyone was patient, kind and willing to do whatever it took to make my mom feel comfortable. For this we are very appreciative.