Join us for our annual Love Lights celebration! Love Lights provides an opportunity for the Luther Manor community near and far to honor and remember family and friends. Please join us with a gift this year by clicking here.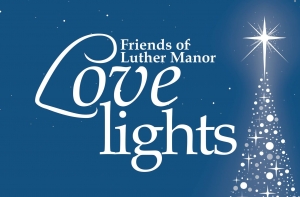 Thursday, December 6, 4:30 pm
Luther Manor Welcome Center*
4545 N. 92nd St.
Wauwatosa
* Enter through the main Welcome Center entrance to Luther Manor.