Join former Wisconsin Gov. Martin J. Schreiber as he shares lessons from his decade-plus journey as a caregiver for his wife, Elaine, who lives with Alzheimer's disease. Gov. Schreiber will candidly describe his challenges and missteps, and highlight how compassion and humor provide comfort to both caregiver and the person with dementia. His raw honesty and practical advice will inspire other caregivers to find patience, courage and love as they climb the Alzheimer's mountain. This event is free and space is limited so please RSVP below!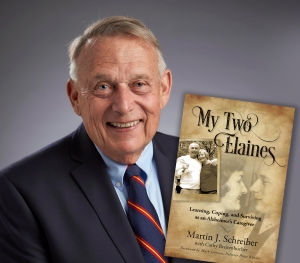 Wednesday, May 9, 6:30 pm
Luther Manor's Faith & Education Center
4545 N. 92nd St.
Wauwatosa
* Use the North Entrance into Luther Manor and follow it to the F&E Entrance.